Located at the foot of glacier-topped Andean peaks in the heart of the Sacred Valley, Willka T'ika offers an experience of luxury and wellness in one of the earth's most energetically charged, culturally rich settings.

Willka T'ika's sustainable, relaxing guest rooms reflect the textures and colors of Pachamama ("Mother Earth" in the indigenous Quechua language). Spacious yoga studios, cozy meditation cottages, and outdoor and indoor ceremonial areas afford spaces for personal and group activities. With our focus on responsibility toward our environment and our community, Willka T'ika surpasses the international criteria  for an Ecolodge.
Willka T'ika's magnificent healing gardens provide the opportunity to relax, restore, rejuvenate, and receive the powerful energy of the Andes. The world-renowned Seven Chakra Gardens cover the grounds with lush vibrant foliage and are connected to each other by enchanting winding stone paths. Each garden is designed to correspond to one of the seven chakras, or energy centers, of the human body, and is graced with sacred sculptures and stonework appropriate to the chakra represented.
Many ancient Incan sites are a short distance from our property, making Willka T'ika the perfect haven while visiting the Sacred Valley. Fully-inclusive Willka T'ika Wellness programs include gourmet vegetarian cuisine prepared with love by Quechua staff, authentic Andean healing arts, and excursions to Machu Picchu and other Incan sites led by seasoned professional guides.
Sustainability
When you visit Willka T'ika, you can be confident that your impact on the environment of the beautiful Andes is a positive one.
The handsome adobe-style buildings that grace Willka T'ika are constructed of natural materials sourced in the Sacred Valley. Hot water used on the property is solar heated. When Willka T'ika's weekly allotment of water from the local water cooperative is not needed in the gardens, we collect it in large storage tanks for later use. We further reduce our burden on the community and environment by being one of the few Sacred Valley hotels with its own septic tanks on the property.
The gardens at Willka T'ika have been strictly organic since their inception in 1994. Our large greenhouses supplement the vegetable garden and allow us to grow our own produce year-round. Kitchen scraps and garden trimmings are composted.
We freely share our sustainable practices with the local community as well. Quechua staff members are taught how to create a chemical-free environment and grow food organically. Staff gardeners take home seeds from Willka T'ika's flowers and vegetables to plant on their own farms, and their spouses sell the flowers and produce in local markets.
The Willka T'ika Children's Fund, a US-based 501(c)(3) nonprofit, also equips several mountain schools with tools, seeds, and materials needed to organically grow vegetables. In addition to providing school materials and hot lunches, our gardeners frequently hold seminars for students in the Willka T'ika greenhouses. Willka T'ika shares its expertise with Quechua teenagers, who take this knowledge back to their isolated mountain communities. This encourages many families to organically grow vegetables to supplement their diets. Our fully-inclusive programs include a comprehensive visit to one of the school communities that Willka T'ika supports.
Ayni: Treasuring the Andean Way
For millennia, the Quechua-speaking indigenous people of the Andes have depended upon one another for their existence.
The Quechua word for this interdependent way of living is ayni. The word ayni has no real equivalent in English. More than simple reciprocity, it means "today for you, tomorrow for me," suggesting that giving comes before receiving.
Ayni is the thread that holds the fabric of Andean existence together. The Quechua live and work, play and pray, in a world governed by the principle of interdependence. All work is shared. They help each other, knowing that at some time the favor will be returned.
Ayni also extends beyond the human community to include the earth and everything living upon it. So involved is the Quechua people's relationship with the earth that they regard it as a being that must be nourished and protected. They call the earth Pachamama, meaning literally, Mother Earth. Before drinking chicha, the traditional corn-based alcoholic beverage, they spill a few drops on the earth as an offering to Pachamama. They also offer her small portions of food before they eat. Willka T'ika honors this ancient way of the Andes in every aspect of its operations, from organic gardening methods to sustainable construction and water use, and from staff members working together to the quality of care and attention extended to guests.
The Sacred Valley of the Inca
The Sacred Valley cuts a gentle curve through the Andes between the two 20,000-foot peaks dominating the region: Ausangate in the southeast, and Salkkantay, near Machu Picchu, in the northwest. At 9,400 feet above sea level and just 13 degrees south of the equator, the air of the Sacred Valley is pure and its light crystalline.
This is a region of sacred geography. The highest mountains are considered powerful deities, or apukuna. Another name for the Urubamba, which flows through the valley, is Willka Mayu, Sacred River. Regarded as a reflection of the Milky Way on earth, its course marks the pathway of the sun around the time of the December solstice.
Willka T'ika is located at Paradero Rumichaka, 2 kilometers north of Urubamba, a 75-minute drive from the Cusco airport en route to Machu Picchu, and a 25-minute drive from Ollantaytambo train station and the trains to Machu Picchu.
Immerse yourself in the beauty and energy of Willka T'ika.
What Our Clients Are Saying
Willka T'ika is a true gift. After 22 years of teaching yoga and guiding adventure travel in Peru, we are so happy to have found this special place to stay. Fresh organic food made and served by loving Quechua staff, inspirational gardens, the great yo
…read more
Deborah Koehn Yoga Teacher & Adventure Travel Guide and David Blehert Photographer & Adventure Travel Guide
Willka T'ika is a paradise that allows you to slip into the Peruvian culture with a deep ahhh! The gardens, the staff and the owner Carol Cumes are exquisite like the unexplainable walls of Machu Picchu. It feels so right to stay in a guesthouse retrea
…read more
Rodney YeeYoga Teacher Oakland, California
This has been one of the best experiences of my life. Om Namah Sivayah. This is my first visit and I feel the beginning of a special and new relationship. The physical environment of Willka T'ika is so beautiful and amazing and a great setting for our
…read more
Thomas Fortel Esalen Institute
Big Sur, California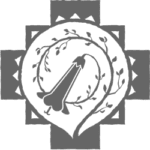 Stay Connected
Join our newsletter and stay connected by staying up-to-date with the latest retreats, hotel specials, and happenings at Willka T'ika and in the Sacred Valley.