Don't Take Our Word for It!

Here are a few articles that have been written about Willka T'ika over the years with links to the original sources.
 American Way "Bucket List" Feature "#22 of 50 top bucket list"
Yoga Journal
June 2018
Veggie Hotels
 Lonely Planet: "Top wellness spots in Latin America," by Luke Waterson, February 2018
"Vegan Vacations"
July 2018
 Instinct
"Passport to Peru," by Hiko, July 2014
USA Today
Travel/Go Escape
Summer 2018
Organic Spa Magazine
"Giving Back—A Graceful Flower Grows," by Evelyn Theiss, Jul-Aug 2011
Santa Barbara Sentinel
by Diana M. Raab, October 2013
The Guardian
ONLINE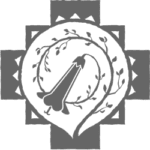 Stay Connected
Join our newsletter and stay connected by staying up-to-date with the latest retreats, hotel specials, and happenings at Willka T'ika and in the Sacred Valley.