Don't Take Our Word for It!

Here are a few articles that have been written about Willka T'ika over the years with links to the original sources.
 American Way "Bucket List" Feature "#22 of 50 top bucket list"
Rumbos
featuring Willka T'ika, 2019
Yoga Journal
June 2018
The Guardian
ONLINE
Veggie Hotels
 Lonely Planet: "Top wellness spots in Latin America," by Luke Waterson, February 2018
"Vegan Vacations"
July 2018
 Instinct
"Passport to Peru," by Hiko, July 2014
USA Today
Travel/Go Escape
Summer 2018
Organic Spa Magazine
"Giving Back—A Graceful Flower Grows," by Evelyn Theiss, Jul-Aug 2011
Santa Barbara Sentinel
by Diana M. Raab, October 2013
What Our Clients Are Saying
Willka T'ika is a true gift. After 22 years of teaching yoga and guiding adventure travel in Peru, we are so happy to have found this special place to stay. Fresh organic food made and served by loving Quechua staff, inspirational gardens, the great yo
…read more
Deborah Koehn Yoga Teacher & Adventure Travel Guide and David Blehert Photographer & Adventure Travel Guide
Willka T'ika is a paradise that allows you to slip into the Peruvian culture with a deep ahhh! The gardens, the staff and the owner Carol Cumes are exquisite like the unexplainable walls of Machu Picchu. It feels so right to stay in a guesthouse retrea
…read more
Rodney YeeYoga Teacher Oakland, California
This has been one of the best experiences of my life. Om Namah Sivayah. This is my first visit and I feel the beginning of a special and new relationship. The physical environment of Willka T'ika is so beautiful and amazing and a great setting for our
…read more
Thomas Fortel Esalen Institute
Big Sur, California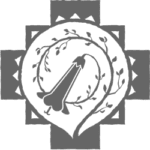 Stay Connected
Join our newsletter and stay connected by staying up-to-date with the latest retreats, hotel specials, and happenings at Willka T'ika and in the Sacred Valley.