Take a journey to Willka T'ika, at the heart of Peru's Sacred Valley of the Inca.

The Sacred Valley cuts a gentle curve through the Andes, between the two 20,000-foot peaks dominating the region: Ausangate in the southeast, and Salkkantay, near Machu Picchu, in the northwest. At 9,400 feet above sea level and just 13 degrees south of the equator, the air of the Sacred Valley is pure and its light crystalline.
This is a region of sacred geography. The highest mountains are considered powerful deities, or apukuna. Another name for the Urubamba, which flows through the valley, is Willka Mayu, Sacred River. Regarded as a reflection of the Milky Way on earth, its course marks the pathway of the sun near the time of the December solstice.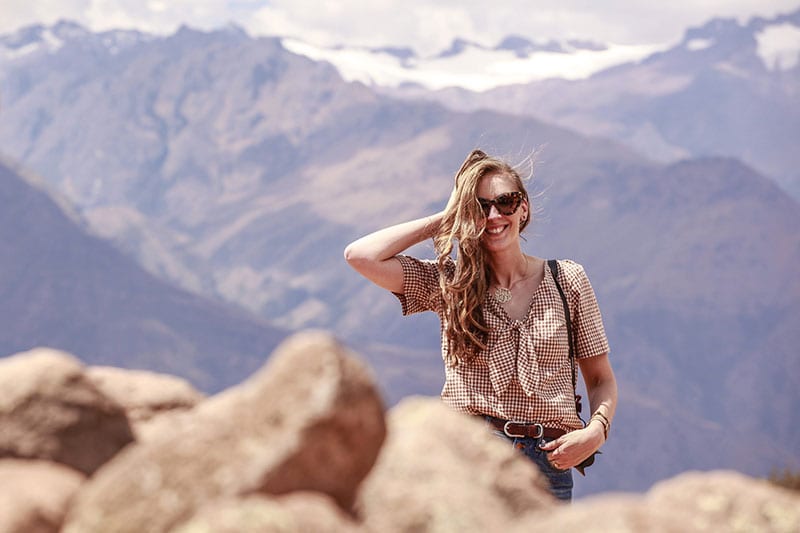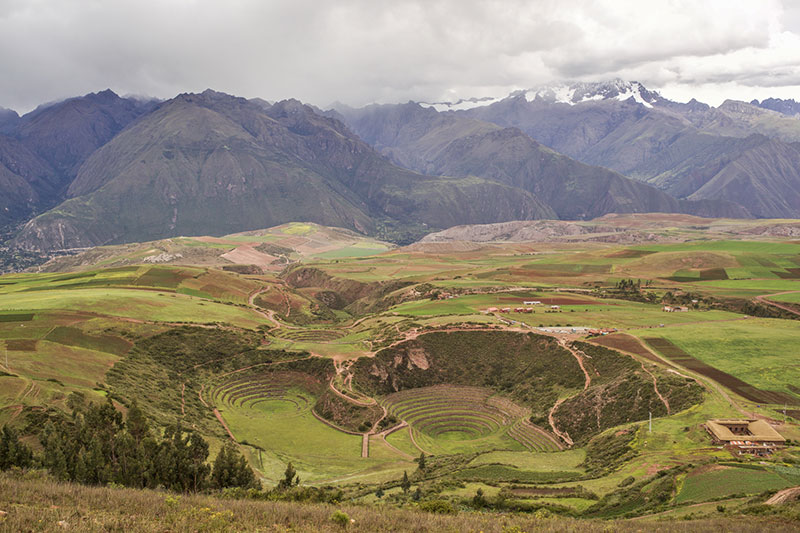 Peru's Sacred Valley
The fertile Sacred Valley was an essential region for the Inca Empire, providing the Inca with prime farming land. During their rule half a millennium ago, the Inca built stone temples, palaces, fortresses, agricultural terraces, and other structures throughout the valley. A visit to any of the sacred ruins, from Pisaq to Ollantaytambo, is an easy half-day trip from Willka T'ika.
Willka T'ika's front gate opens onto meandering pathways that lead through the Rumichaka farming community or toward the town of Urubamba. Take a stroll through the town and visit its colorful fruit and vegetable market, local alpaca stores, or the studio of world-famous ceramic artist Pablo Seminario. You can also visit craft markets and textile studios in Chinchero on the way to and from Cusco.
An abundance of hiking trails lead up adjoining valleys and gorges toward ancient Incan trails that disappear into the spectacular mountains above the valley. The Maras salt farms or salineras, which have been producing salt since Incan times, are a short hike away. If you are inclined to a full-day hike, the stone circles of Moray are further up the pass.
We are happy to help you organize additional activities such as horseback riding, mountain biking, zip-lining, or river rafting.
Seasonal Weather & Altitude
Daytime temperatures throughout the year average in the 70s F, while nighttime low temperatures average in the low 40s F in winter and mid 50s F in summer.
December through March are our summer months, and an excellent time for your Andean adventure. The weather is mild and pleasant.
In December, summer vegetables and fruits ripen, and the Willka T'ika garden is in full bloom. Rains, if they come, are over quickly. January marks the beginning of the summer rainy season. Mornings are often clear and dry, and the rains arrive in the afternoon and continue through the night.
March through May (the Andean fall months) are sunny, and the mountains and fields are beautifully green. Soft rains may fall at night in February & March.
June through August (the winter months) are sunny and dry. After sunset, it gets cold enough for a sweater or jacket. Frost occurs only rarely.
September through November (the lovel Andean spring months) see warmer nights. Soft rains at night may begin in November.
Be prepared for relatively high elevations. Willka T'ika is at 9,400 feet, Cusco about 11,000 feet, and Machu Picchu about 8,000 feet. Willka T'ika can be the ideal place for you to acclimatize before exploring Cusco and Machu Picchu.
Willka T'ika is located at Paradero Rumichaka, 2 kilometers north of Urubamba, en route to Machu Picchu from Cusco.
From Cusco airport: 58 km (36 mi), a 75-minute drive
From Urubumba: 2 km (1.2 mi)
From Ollantaytambo Train Station and the trains to Machu Picchu: 17 km (10.5 mi), a 25-minute drive
Altitude: 2,865 m (9,400 ft)
Immerse yourself in the relaxing beauty of our guest rooms, yoga studios, meditation spaces, and more, all constructed of natural local materials.
Each of our unique Seven Chakra Gardens contains symbols, shapes, sculptures, colors, and medicinal plants that resonate with one of the classic seven chakras, or energy centers, of the human body.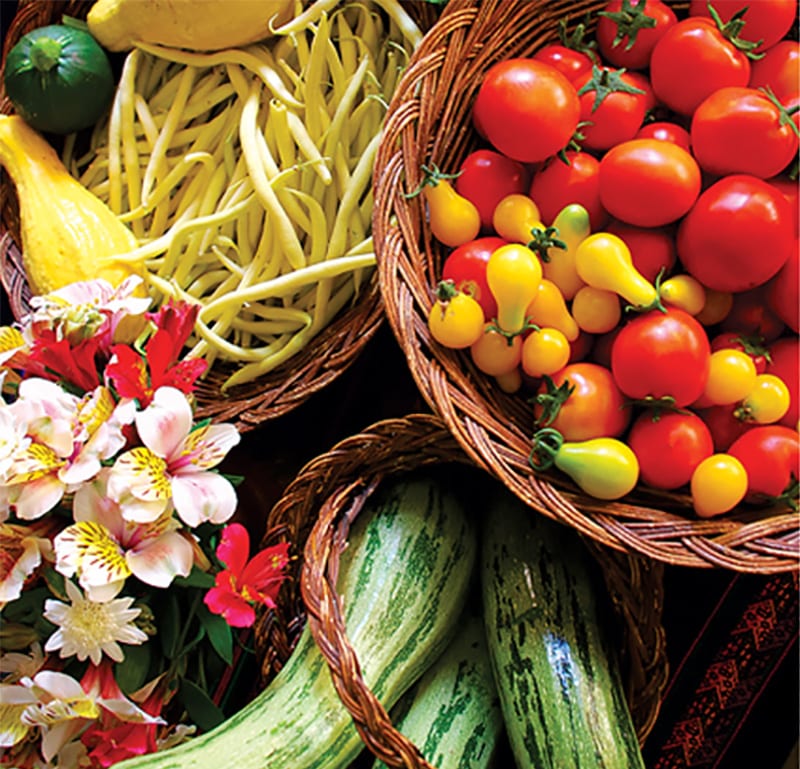 Our vegetarian cuisine is a fusion of Andean flavors, lovingly prepared with organic vegetables and herbs grown in our own gardens, along with unique Andean grains and other fresh local foods.
Experience healing arts unlike anywhere else: floral solar baths, Andean massage, facials made with ingredients from our healing gardens, crystal light therapy, and more.
With deep roots in the Andean culture, beautiful contributions to the site from day one, and dedication to making your experience wonderful, our local Quechua staff are an integral part of Willka T'ika.
Traditional Andean ceremonies, art workshops, Andean music, and hikes or excursions to local cultural sites are just a few of the unique experiences you will find at Willka T'ika. Book Your Retreat
Our friendly reservations manager, Vidya Gauci, is happy to assist you with planning and booking your personal (or group's) extraordinary visit to Peru's Sacred Valley and Willka T'ika.