Nourish your body and spirit with the cuisine at Willka T'ika, an exotic yet comforting fusion of Andean flavors.

Gourmet organic vegetarian meals are served daily, using high-protein Andean grains and legumes, as well as organic, freshly harvested vegetables and salads grown on-site. We welcome vegan, gluten-free, and special dietary requests.
Willka T'ika has the only 100% hormone-free and chemical-free gourmet vegetarian hotel kitchen in Peru's Sacred Valley. Our gardens are strictly organic.
Start the day with a cup of freshly harvested herbal tea or fresh roasted Quillabamba coffee, grown on our staff's family farms. The buffet breakfast includes breads from a local oven, omelets, homemade muesli using kiwicha and other Andean grains, and sliced fruits and avocados from the subtropical Machu Picchu area.
Dinner includes a hearty soup, freshly harvested salad, and gourmet vegetarian entrees with steamed vegetables. Most meals include quinoa and kiwicha, the grain that gave Incan warriors strength, or tarwi, an Andean legume containing more protein than red meat.
Breakfast and dinner are served at set hours in the dining room each day. Picnics or lunches in the gardens may be ordered at breakfast or the day before.
Even if you are not usually vegetarian, you will find the cuisine at Willka T'ika wholesome, original, and delicious.
Immerse yourself in the relaxing beauty of our guest rooms, yoga studios, meditation spaces, and more, all constructed of natural local materials.
Each of our unique Seven Chakra Gardens contains symbols, shapes, sculptures, colors, and medicinal plants that resonate with one of the classic seven chakras, or energy centers, of the human body.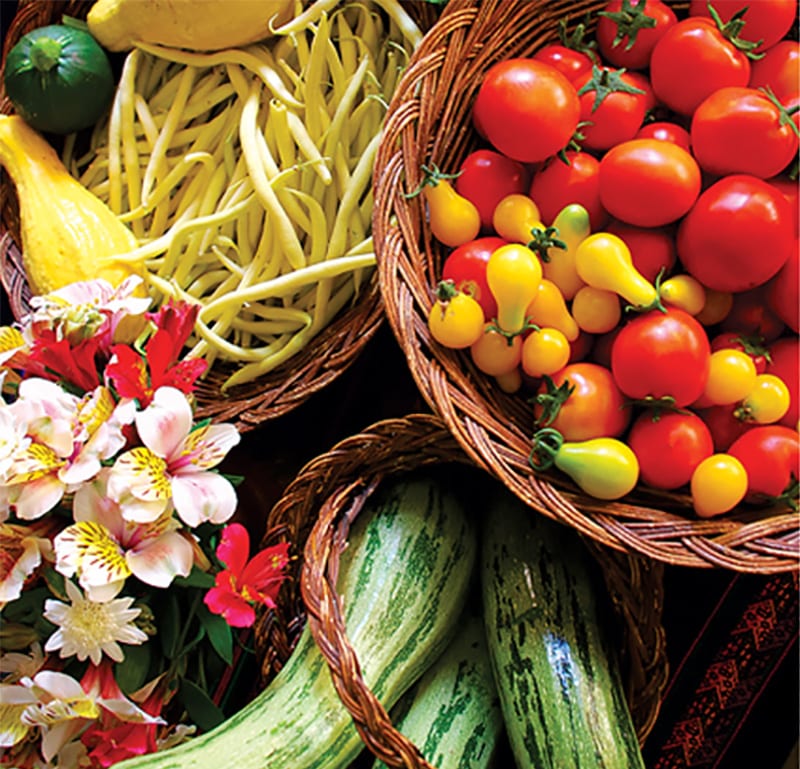 Our vegetarian cuisine is a fusion of Andean flavors, lovingly prepared with organic vegetables and herbs grown in our own gardens, along with unique Andean grains and other fresh local foods.
Experience healing arts unlike anywhere else: floral solar baths, Andean massage, facials made with ingredients from our healing gardens, crystal light therapy, and more.
With deep roots in the Andean culture, beautiful contributions to the site from day one, and dedication to making your experience wonderful, our local Quechua staff are an integral part of Willka T'ika.
Traditional Andean ceremonies, art workshops, Andean music, and hikes or excursions to local cultural sites are just a few of the unique experiences you will find at Willka T'ika.
Peru's Sacred Valley
Surrounded by spectacular Andean mountains, Willka T'ika is located in the Sacred Valley of the Inca, one of the most spiritually energized and beautiful places on Earth.
Explore The Sacred Valley
What Our Clients Are Saying
Willka T'ika is a true gift. After 22 years of teaching yoga and guiding adventure travel in Peru, we are so happy to have found this special place to stay. Fresh organic food made and served by loving Quechua staff, inspirational gardens, the great yo
…read more
Deborah Koehn Yoga Teacher & Adventure Travel Guide and David Blehert Photographer & Adventure Travel Guide
Willka T'ika is a paradise that allows you to slip into the Peruvian culture with a deep ahhh! The gardens, the staff and the owner Carol Cumes are exquisite like the unexplainable walls of Machu Picchu. It feels so right to stay in a guesthouse retrea
…read more
Rodney YeeYoga Teacher Oakland, California
This has been one of the best experiences of my life. Om Namah Sivayah. This is my first visit and I feel the beginning of a special and new relationship. The physical environment of Willka T'ika is so beautiful and amazing and a great setting for our
…read more
Thomas Fortel Esalen Institute
Big Sur, California Book Your Retreat
Our friendly reservations manager, Vidya Gauci, is happy to assist you with planning and booking your personal (or group's) extraordinary visit to Peru's Sacred Valley and Willka T'ika.