Unique Offerings at Willka T'ika
No matter your interests, there are many unique offerings at Willka T'ika and in Peru's Sacred Valley for you to experience.
Andean Ceremonies
(Kindly note that special services or ceremonies are subject to availability, may need to be booked in advance to schedule a facilitator or shaman, and may have a group size minimum).
Willka T'ika maintains longstanding relationships with a select group of authentic Andean healers.
During our fully inclusive Willka T'ika retreat programs, traditional ritual specialists from the remote Q'ero region of the Andes are available to share the sacred rituals and ceremonies they have performed in their own communities for centuries. Private healing sessions are also available if you are not with a group—just be sure to coordinate with us in advance.
Offerings to Pachamama (Mother Earth)
A traditional Andean despacho or offering is created by an authentic Q'ero to honor the Andean mountain deities or apukuna, followed by a traditional fire ceremony.
Coca Leaf Reading
A highly experienced traditional Andean healer conducts individual consultations and healing treatments using the sacred coca leaf.
Excursions
Willka T'ika offers exclusive private tours of local cultural sites as well as nature-based outings customized for your group. Centrally located in the Sacred Valley, Willka T'ika is within 45 minutes of all the principal Incan archeological sites and temples. Within walking distance, you can visit the pre-Incan salt mines of Maras and enjoy a variety of spectacular hikes. 
Andean Musicians
Highly accomplished, traditional Andean musicians offer an evening of musical and theatrical celebration. Enjoy listening to the melodic sounds from Incan times, and feel free to get up and dance to the lively music!
Art Workshops
Create a unique piece of Andean art with our in-house Quechua artist, whose internationally- collected work adorns the Willka T'ika grounds. Or, choose to take a ceramics class at a local studio, just a 5-minute walk from Willka T'ika.
Herbal Medicinal Workshops
A knowledgeable local Quechua staff member, who has grown up with the native medicinal plants, conducts this journey through Willka T'ika's Healing Gardens to share the traditional uses of numerous Incan medicinal herbs. These herbs are still being used for healing by local traditional Quechua.
PachaDanza to Energize your Chakras
A spiritually attuned professional dancer from Cusco leads you or your group on a wonderful dance through each Chakra Garden. This fun and uplifting program assists with the release of unwanted energies.
Andean Wedding Ceremony
A Qero Andean Wedding Ceremony with Pachamama is offered at Willka T'ika for registered guests, known as haywarikuy, which means "let us play." An exchange of vibrant energy takes place between the pakko ( ritual specialist), the apukuna (mountain deities), Pachamama (Mother Earth) and the participants, celebrating the wedding union. The ceremony concludes with an outdoor fire ceremony.
Activities and Things to Do
Ask our Guest Service staff Verena, Livio or Roxana for help reserving activities.
Prices subject to change. Some activities must be reserved in advance.
Activities at Willka T'ika
Chakra Garden Tour (Free)


Usually conducted in mornings after breakfast

Make-Your-Own Mate and Medicinal Garden Self-Guided Tour (Free)
Andean Art Workshop with Resident Artist Mario


$55/person

Yoga Classes (Prices Vary)


See separate Yoga and Meditation list

Spa, Solar Baths, and Massage (Prices Vary)


See separate Andean Spa Treatment list
Activities Off-Property
Visit to Seminario ceramics (Free)


All Willka T'ika mugs, plates, and bowls come from Seminario

Pottery class at Seminario Ceramics


$55 Pricing per person (4 person minimum)

Visit to Mon Repos Alpaca Wool Outlet (Free)
Guided hike to Perolynoc Waterfall (5hr)


$75/person ( (4 person minimum, includes box lunch)

Guided hike to Salineras (3hr)


$50/person or ask us for a map for self-guided 

Guided hike to Chullpas ruins (2hr)


$30/person or ask us for a map for self-guided 

Mountain Bike Rentals


$90 – $150/person for 3-4 hour guided tour

Horseback Riding


$95/person for 2 hour guided tour (2 person minimum)




$110 if only 1 person

Ziplining and Via Ferrata


$90-$120/person 
Peru's Sacred Valley
Surrounded by spectacular Andean mountains, Willka T'ika is located in the Sacred Valley of the Inca, one of the most spiritually energized and beautiful places on Earth.
Immerse yourself in the relaxing beauty of our guest rooms, yoga studios, meditation spaces, and more, all constructed of natural local materials.
Each of our unique Seven Chakra Gardens contains symbols, shapes, sculptures, colors, and medicinal plants that resonate with one of the classic seven chakras, or energy centers, of the human body.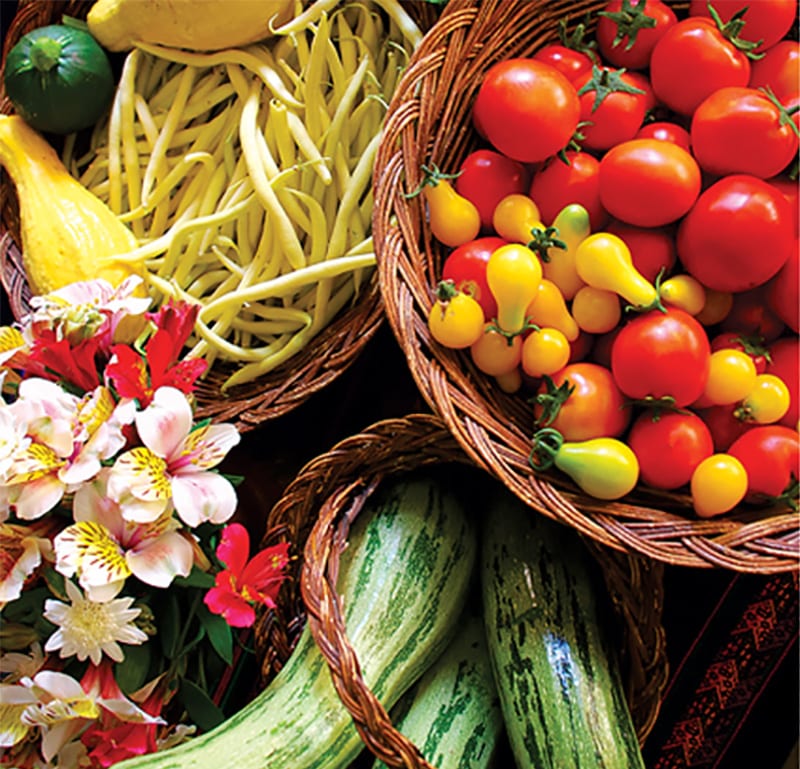 Our vegetarian cuisine is a fusion of Andean flavors, lovingly prepared with organic vegetables and herbs grown in our own gardens, along with unique Andean grains and other fresh local foods.
Experience healing arts unlike anywhere else: floral solar baths, Andean massage, facials made with ingredients from our healing gardens, crystal light therapy, and more.
With deep roots in the Andean culture, beautiful contributions to the site from day one, and dedication to making your experience wonderful, our local Quechua staff are an integral part of Willka T'ika.
Traditional Andean ceremonies, art workshops, Andean music, and hikes or excursions to local cultural sites are just a few of the unique experiences you will find at Willka T'ika. Book Your Retreat
Our friendly reservations manager, Vidya Gauci, is happy to assist you with planning and booking your personal (or group's) extraordinary visit to Peru's Sacred Valley and Willka T'ika.