Our staff members are instrumental in creating the beauty and spirit of Willka T'ika.

The Willka T'ika staff are here to make your stay comfortable, welcoming, and restorative. We take pride in hiring from within our community of Rumichaka, so you will meet many local Quechua staff during your stay.
Most of our staff have been at Willka T'ika since its founding in 1995. They are far more than hotel employees: they have contributed to the construction of Willka T'ika, created original art for the property, and shared ancestral teachings about medicinal plants growing in the gardens. They are involved in all decisions about the hotel and how best to look after our guests.
Our Quechua staff help make Willka T'ika unique among places to stay in the Sacred Valley.
The Andean Way
For millennia, the Quechua-speaking indigenous people of the Andes have depended upon one another for their existence.
The Quechua word for this interdependent way of living is ayni. The word ayni has no real equivalent in English. More than simple reciprocity, it means "today for you, tomorrow for me," suggesting that giving comes before receiving.
Ayni is the thread that holds the fabric of Andean existence together. The Quechua live and work, play and pray, in a world governed by the principle of interdependence. All work is shared. They help each other, knowing that at some time the favor will be returned.
Ayni also extends beyond the human community to include the earth and everything living upon it. So involved is the Quechua people's relationship with the earth that they regard it as a being that must be nourished and protected. They call the earth Pachamama, meaning literally, Mother Earth. Before drinking chicha, the traditional corn-based alcoholic beverage, they spill a few drops on the earth as an offering to Pachamama. They also offer her small portions of food before they eat.
We freely share our sustainable practices with the local community as well. Quechua staff members are taught how to create a chemical-free environment and grow food organically. Staff gardeners take home seeds from Willka T'ika's flowers and vegetables to plant on their own farms, and their spouses sell the flowers and produce in local markets.
Willka T'ika honors this ancient way of the Andes in every aspect of its operations, from organic gardening methods to sustainable construction and water use, and from staff members working together to the quality of care and attention extended to our guests.
Peru's Sacred Valley
Surrounded by spectacular Andean mountains, Willka T'ika is located in the Sacred Valley of the Inca, one of the most spiritually energized and beautiful places on Earth.
Immerse yourself in the relaxing beauty of our guest rooms, yoga studios, meditation spaces, and more, all constructed of natural local materials.
Each of our unique Seven Chakra Gardens contains symbols, shapes, sculptures, colors, and medicinal plants that resonate with one of the classic seven chakras, or energy centers, of the human body.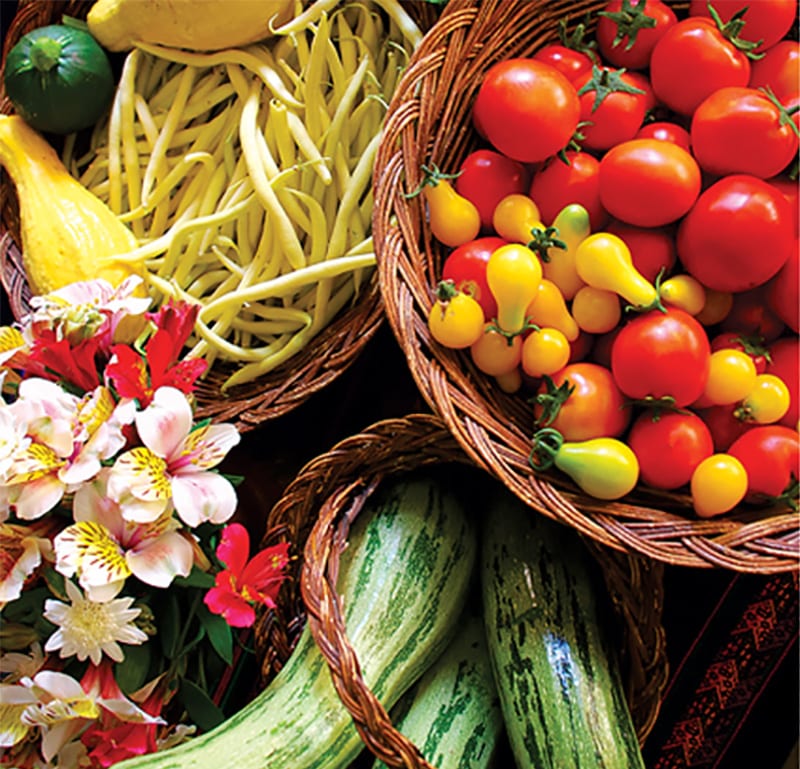 Our vegetarian cuisine is a fusion of Andean flavors, lovingly prepared with organic vegetables and herbs grown in our own gardens, along with unique Andean grains and other fresh local foods.
Experience healing arts unlike anywhere else: floral solar baths, Andean massage, facials made with ingredients from our healing gardens, crystal light therapy, and more.
With deep roots in the Andean culture, beautiful contributions to the site from day one, and dedication to making your experience wonderful, our local Quechua staff are an integral part of Willka T'ika.
Traditional Andean ceremonies, art workshops, Andean music, and hikes or excursions to local cultural sites are just a few of the unique experiences you will find at Willka T'ika. Book Your Retreat
Our friendly reservations manager, Vidya Gauci, is happy to assist you with planning and booking your personal (or group's) extraordinary visit to Peru's Sacred Valley and Willka T'ika.