Come to Willka T'ika for an environment of simple, mindful luxury.

Our guest rooms and group spaces are constructed of all-natural local materials, including stone and mud bricks from the Willka T'ika land.
Guest Rooms
Willka T'ika's sustainable guest rooms are made from natural earth materials and adorned with local artwork.
All rooms are named for the Andean medicinal plant that grows at each room's doorstep. A variety of room configurations can accommodate up to sixty-five guests.
The spacious luxury rooms, designed using feng shui principles, include a seating area and offer mountain and garden views. The cozier garden rooms are tucked away in charming spots throughout the gardens.
Each room has its own private modern bathroom and entry to the gardens. Our welcoming Quechua staff place fresh flowers in each room, and provide hot water bottles for your bed at night. To maintain a tranquil retreat atmosphere, our guest rooms have no television sets or telephones.
Your stay includes fresh herbal teas and two delicious vegetarian meals: a buffet breakfast and an organic three-course dinner.
Garden Single
One double bed, ideal for the solo traveler. Conveniently located near reception.
Garden Matrimonial
One queen bed for a couple traveling together.
Garden Double Twin
Two twin beds accommodate two friends or family members. Conveniently located near reception.
Garden Triple
Three twin beds in a spacious room provides a comfortable retreat option.
Luxury Single
Offered with either two queen beds, or a single king. Provides an abundance of space for the single traveler.
Luxury Double
Offered with either two queen beds, or a single king. A top pick for friends or a couple to share a spacious, tranquil room.
Luxury King
A beautiful short-term home for a couple or solo traveler, and the perfect choice for a special occasion.
Luxury Triple
A combination of 3 beds allow families and friends to harmonize in Andean luxury.
Amenities
Willka T'ika is a drug-free and smoke-free property.
Emergency calls can be made to and from the Willka T'ika office.
Free WiFi is available in designated areas 24/7.

On site laundry service available for additional fee.
Local artwork decorates interior and exterior walls. Ornaments, crystals, and Andean symbols can be found throughout.
The spacious main building, Rimaywasi, includes a living room with a fireplace, a cozy sitting area, and a bar that serves as a gathering place before meals. Two large dining areas overlook the gardens and nearby mountains.
Pathways wind through our tranquil, unique gardens to the yoga studios, cottages, and outdoor areas. The library and the music cottage have fireplaces, perfect on cool Andean evenings.
The property includes an indoor ceremonial temple. An outdoor ceremonial fire pit, set in the gardens and used by visiting Andean ritual specialists, is available for nighttime gatherings.
While you are here, you are welcome to enjoy our shared spaces at any time, as well as the yoga studios and other buildings when they are not reserved for group use.
Immerse yourself in the relaxing beauty of our guest rooms, yoga studios, meditation spaces, and more, all constructed of natural local materials.
Each of our unique Seven Chakra Gardens contains symbols, shapes, sculptures, colors, and medicinal plants that resonate with one of the classic seven chakras, or energy centers, of the human body.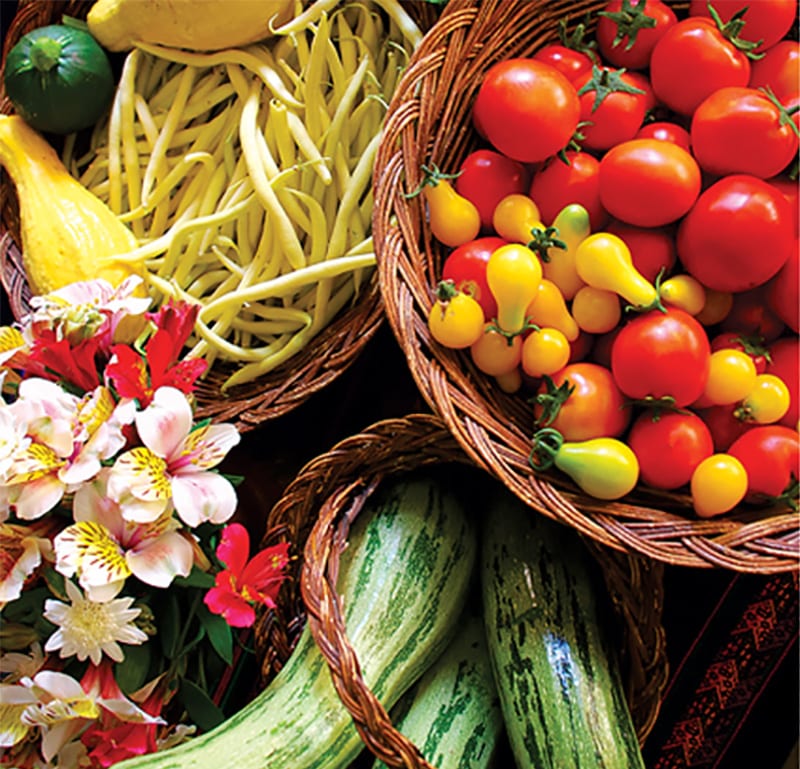 Our vegetarian cuisine is a fusion of Andean flavors, lovingly prepared with organic vegetables and herbs grown in our own gardens, along with unique Andean grains and other fresh local foods.
Experience healing arts unlike anywhere else: floral solar baths, Andean massage, facials made with ingredients from our healing gardens, crystal light therapy, and more.
With deep roots in the Andean culture, beautiful contributions to the site from day one, and dedication to making your experience wonderful, our local Quechua staff are an integral part of Willka T'ika.
Traditional Andean ceremonies, art workshops, Andean music, and hikes or excursions to local cultural sites are just a few of the unique experiences you will find at Willka T'ika.
Peru's Sacred Valley
Surrounded by spectacular Andean mountains, Willka T'ika is located in the Sacred Valley of the Inca, one of the most spiritually energized and beautiful places on Earth. Book Your Retreat
Our friendly reservations manager, Vidya Gauci, is happy to assist you with planning and booking your personal (or group's) extraordinary visit to Peru's Sacred Valley and Willka T'ika.